DKTM Series: Episode 1: Baat Choy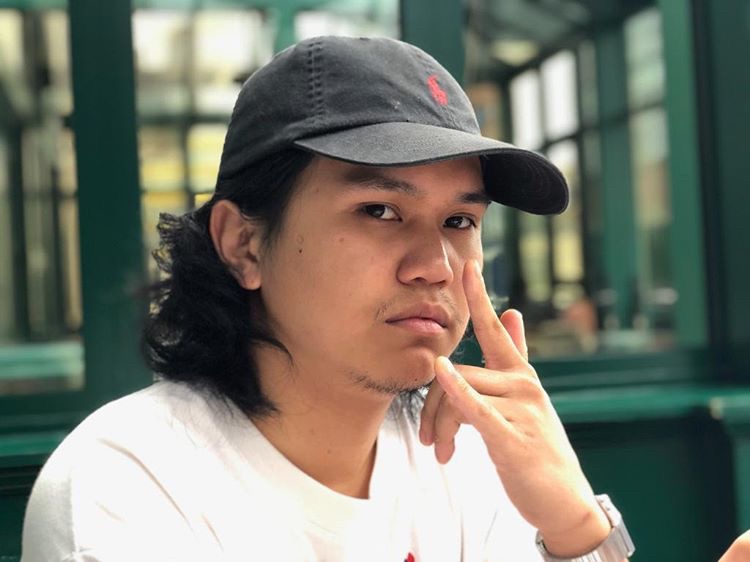 Welcome to the DKTM Series. The DKTM Collective, short for "DON'T. KILL. THE. MOVEMENT.", is a collective of artists, producers, and overall creatives that have come together in order to pursue their artistic endeavors. They have bolstered an impressive fanbase within the DMV area and are reaching for even further heights with every project they release.
Every episode, we will focus on one of the collective's artists, until we reach the end of the roster.
Below, we get into our first member, Baat Choy.
Enjoy 😈
We're discussing all things producing with Baat Choy.
The producer has worked on multiple projects for the collective, including "Black Passionfruit" by BLK LEXX and Lucy Mourn, POPE.LOUD's "SIDES", almost every track of BLK LEXX and Mighty Mouse's MIGHTYLEXX tape, Morgan Marsh's "Polo", as well as another LEXX track, "BOTHERED!"
He's also produced his own solo projects on the side, such as love tapes, On These Grounds We Walk, [ lo-fi hip hop chill wave beats to study to ], and even his old independent release, HIRAETH - EP1.
Sitting with him and talking was such an eye opening experience for me considering I know little to nothing about the producing process.
His outlook on his skill and art as a whole is the attitude a lot of artists in the industry could stand to copy.
His pure love for music and desire to create makes even the most daft producer think about taking their craft more seriously.
So please enjoy, Baat Choy.
Do you feel like fashion has an influence on music and vice versa?
Yes, but only because in the much larger picture because art in general has a huge impact on the culture and the timezone. Whether it be fashion music movies cartoon you can really get a sense of how that decade, or even century was.
Going back as far as the renaissance looking at that art you can get a sense of what fashion was at that time.
What is your favorite part of production?
I love creating a sound that synthesized sound, Every acoustic sound has an equivalent synthesized sound. And more. And it's the "And More" that interests me. It's mind numbing to think about it.
I associate a lot of synthesis sounds right now as "when I hear the sound it sounds like this or that. This is something I've heard in real life.
"How can I extend this further."
My favorite thing about producing with other people is honestly getting to know them.
I feel like I get to know the person at a much more intimate level when I work with them with music.
I love working with people who are trying to express themselves with music. And those moments, and they will happen, you feel like you make a connection in a deeper way.
Do you have any auditory stimuli?
Negative: When I was a kid and I saw a balloon, I would be like "I don't like that".
I was an anxious ass kid. So that sound when you'd grab a balloon and rub it. I hate it.
Positive: High heels on pavement. Hooves on a street. It makes my eyes roll in the back of my head.
It's so subtle but powerful in a way.
What are some projects we should be looking out for in the future?
Right now I'm working on a couple things. Long term project. Wanna create a project as me as a producer and lead vocals from the talented friends I've made in this area. I have twelve songs I'm working on. I'm a patient person I can wait.
I'm working on this new EP with DIO.
So your group name is DKTM (Don't Kill The Movement); What is the movement to you? What is it you're hoping to preserve?
To me; the rest of the guys come from a punk stand point.
I can't consider myself punk. The movement is definitely pursuing love and art. The self driven nature that is art and something about going back to the industry not being needed by artists.
Us throwing over that idea of we need a greater power to succeed. We can succeed with our own hands. As long as you're doing it for and with yourself with love and happiness.
As corny as that sounds.
Stream Baat Choy's new project, NEVER LET GO, above on Soundcloud, and while you're there, be sure to check out the rest of the DKTM Collective. Like we said, you won't be disappointed. If you wanna stay up to date with Baat Choy and all her new releases, you can find his Instagram here. Thank you again, Baat Choy, for the great interview.
If you enjoyed this interview please be sure to leave a like and a comment and share on your social media. If you know any creatives that you feel deserve a spot on Nefarious Supply feel free to send them our way. And to stay up to date with news and content coming from Nefarious Supply you can sign up for our newsletter below and follow us on Instagram and Twitter, and like us on Facebook.