Xavier Clark - Sunset on Sunday - EP
Hey Xavier Clark thanks for coming on and interviewing with Nefarious Supply, my first question to you is who is Xavier Clark, give us an introduction to you and your craft?
Thanks for having me i was raised in Indianapolis, IN originally from rock island, IL my music is all based off vibes i get from the beats so you never know what it will sound like i like my music to be unpredictable.
Where are you from and how has this location influenced you, and your style of music?
I grew up in Indianapolis,IN i was fortunate enough to find people on the same wave length as me being from Indy you gotta go hard or you won't get noticed out here late night drives through the city influence my music.
You have a pretty extensive discography for an underground artist all of which is heat but two bodies of work really stands out to me is, "Secluded", and "Secluded 2" Give us some background on each of them?
I named it Secluded because I'm really an introvert type of person you never really know my location i stay within my camp when it comes to my personal life and music the first project is more of me finding my sound being locked in just me and my studio. The second one is really showing the world i found myself and my sound trying to prove I'm here to stay going out to LA has always been an inspiration I'm sure you can hear it.
You have worked with numerous musicians including; Carti Bankx, Krews, Will C., Kami Osha, Mula Kkhan, 1990bishop, Tyrus, Scotty Apex, Relax and Baby Ebony, how did you meet all of them, and how did their creative process compliment yours to create music that both of you were happy with?
Everyone you named is on the same wave length as me when it comes to the sound sonically we all compliment each other. Scotty Apex that's the homie we from the same city same goes for mula kkhan and baby ebony. If it wasn't for Will C. Idk if I'd have the sound i have today he's the mastermind behind it. Kami and Tyrus both out in Cali Tyrus really been fuckin with me since day 1 kami put that sauce on the prescription hook and artwork big ups to Krews too everytime we link on a song its A1. I'm very strategic i knew our sound would click.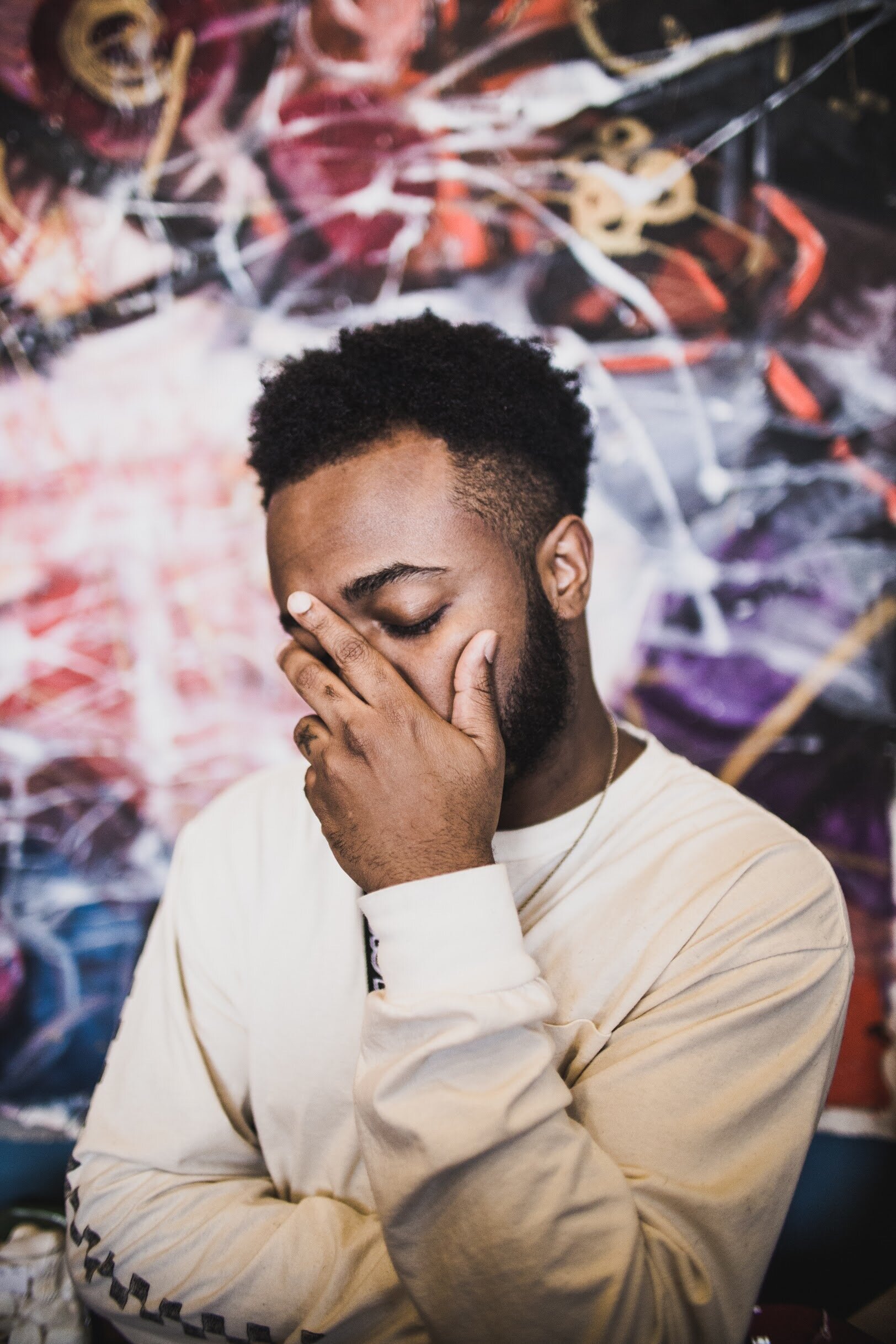 You put out your newest tape this "Sunset on Sunday" on September 9. 2019. The tape absolutely goes crazy! Give us some info on the EP, what was the goal of it and what theme were you going for with it?
Man me Scotty Apex and Mathaius Young would meet up every other Sunday to make these songs it just made sense to name it sunset On Sunday we all got that Cali vibe which influenced the artwork me and Scotty Apex like Kobe and Shaq you can't go wrong with that combination.
What got you and Scotty Apex together to make Sunset on Sunday, and what is your favorite thing about working with him, and can we expect another tape from the two of you again in the future?
We have been making music for a couple years our sounds just grew to compliment each other the chemistry on the track just fits the vibes we always wanted to collab on a project it just randomly came together this year perfect timing though. I'm sure in the near future i could see another one.
I see you're working on starting a clothing line called Overhype, give us some more info about it, and when can we expect to see the first collection come out?
2020 ideal release i was high af one day driving and the name just hit lol i always wanted to jump into fashion i grew up always fresh so i got a taste for dope fabrics.
As 2019 draws to an end were there any goals that you're happy you accomplished, and what are some of your biggest goals going into 2020?
I'm glad i linked with Edwards my engineer elevated the sound of my music and direction he mixes all my music I'm thankful i have a good engineer it's hard to find those. My goal 2020 is to run it up on the business side I'm tryna get our to the masses.
What's some advice you would give to new artists just starting out?
Stay consistent fuck whoever telling you to stop just believe in yourself and stay true.
Any last words?
Mynigga X signing off I'm about to go roll up big ups to Nefarious Supply!
Be sure to check out Xavier Clark's Sunset on Sunday - EP which is avalible now on all streaming platforms. While you're there check out some of his older music as well you definitely won't be disappointed. If you enjoyed this interview and want to stay up to date with Xavier Clark and his music, you can find his SoundCloud above and find him on Instagram.